During the month of October I am participating in a month-long blog hop with some amazing artists. Everyday you will find a new Halloween project on all of the blogs listed below. Each project must have stamping on it, be it digi or ink. There are prizes to win, be sure to check out all the rules HERE and information on the daily scavenger hunt is posted there! You must go HERE to find the item/s you are looking for the scavenger hunt.
Good Morning! I welcome you to my 4th Annual Very Spooky Halloween Steampunk Blog Hop. This is a special hop for me. This is where my friends joined me for the very first time to share a love of Halloween and Steampunk. My blog friends come from a variety of craft and art backgrounds and bring lots of exciting creativity to the hop! I hope you enjoy their projects today!!!
I want to start by bringing you a fantastic creation by my creative friend Vince! On the first Spooky Steampunk he created this
fabulous steampunk ghost
. He now has it available on his own blog...Be sure to go over there and check out all of Vince's FREE digital designs! He creates such awesome digis! I invited him to play along and he created another steampunk inspired Halloween digi and brings us this precious bat outfitted in his special steampunk flight gear!! Love him!!! Thank you VERY much Vince!!! To save, simply right click on each image and choose
save image as
an put into the folder of your choice.
Now take a moment to hop to each stop along the way and be sure to see my last post for my project and another give away!!! Thank you so much for joining us! Enjoy!!! Nothing says love like leaving a comment, following a blog, sharing a link!
...and while you're hopping be sure to check out the amazing talent below!!! They're part of a crazy 31 day hop that I'm a part of this October--a month-long celebration of the Hallowed MONTH! Join us!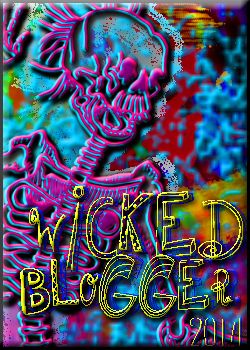 Smeared Ink Wicked Bloggers 2014