During the month of October I am participating in a month-long blog hop with some amazing artists. Everyday you will find a new Halloween project on all of the blogs listed below. Each project must have stamping on it, be it digi or ink. There are prizes to win, be sure to check out all the rules HERE and information on the daily scavenger hunt is posted there! You must go HERE to find the item/s you are looking for the scavenger hunt.
Thank you VERY MUCH for your patience today! My son's hand is badly bruised but not broken and will heal slowly. I appreciate all of your well wishes...and now without further waiting...
Welcome to Day 7 of the 31 Days of Halloween hop with SmearedInk.com! Today I created this card with this sweet stamp of two children looking in the jack-o-lantern. I stamped with Ranger Archival Ink and hand colored with Spectrum Noir. I then created sparkle in the tutu skirt with some prisma glitter. The image was layered on some Echo Park and some Authentique papers! Love them! And a bit of twine and pearl bling finished off the card! I hope you enjoyed my project! Be sure to check back tomorrow--I'll be on time, promise!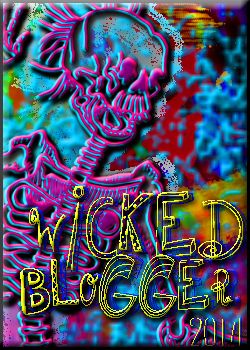 Smeared Ink Wicked Bloggers 2014