Happy Friday everyone!! Today on the
Altered Pages blog
I am sharing a fantastic Halloween piece that I did a while back and was unable to show you as it was being published in a magazine!!! Now that the Fall 2013 issue of
Rubber Stamp Madness
is on the new stands I am allowed to share the news with you!!!
I am on page 13 featured in the Reinkers Column with a few other artists! One of the themes of this issue was cats and I chose a fun AlteredPages collage page for my kitty focus! Additionally I used mists and mediums from the store to complete my mixed media fatbook page! All of the instructions are outlined in the issue! I hope you enjoy my project!
I am gearing up to participate in the Smeared and Smudged 31 days of Halloween! I hope you are ready to join me!! I along with several of my AlteredPages.com teammates are also hopping daily. We are highlighted on the blog roll at the bottom of this post! Please stop by daily in October and give us some blog love and be entered to win fabulous prizes!!! See you then!!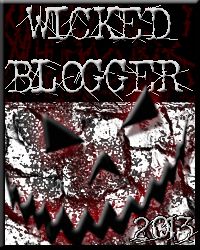 31 Days of Halloween 2013 Wicked Blog Roll
Terra | Black Dragon | Kapree | Shell | Kristy | Susan | Helen | Loren | Alison | Kelli
De Stempelwinkel | Monique | Karen | Airless Chambers | Jane | Jennifer | Emily | Lisa |

Lyneen


Wendy |

Altered Pages Art Sociates

|

leslierahye

| Delicious Doodles |

Roni

| Shoni | Jenn |