if you are looking for my weekly challenge post for Delightful Challenges, click here.
This term's challenge at
Crafty Ribbons Challenge Blog
is a color challenge--Pink, Orange & Yellow. I took this opportunity to use some of the yummy new ribbons that Ali and Tony sent us and do a little ribbon weaving to create a "fabric" to make into a amulet bag. The beaded fringe is also created with Crafty Ribbons beads! I love how it turned out! Great for tucking away little treasures and meditations...perfect for a mini album to journal secrets in--or just to keep up with your list of things to do! Thank you for looking!
For this bag you need:
Crafty Ribbons in a variety of colors/widths
Crafty Ribbons beads
Light Fusible interfacing
double stick tape to hold ribbons in place while weaving
sewing machine or needle and thread
glue to hold the beads into place
The prize this week: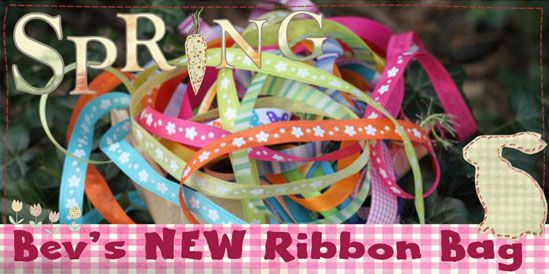 This challenge will run from 8.30am 26th Apr until 6pm 9th May ......